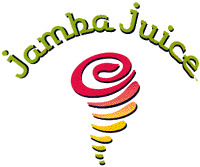 Custom Intercept Solutions has partnered with Jamba Juice to collect targeted market research data related to several new and exciting corporate initiatives. The flexibility of CIS's product offerings and 'pay only for what you need' pricing structure allows Jamba Juice to quickly, conveniently and cost-effectively conduct onsite market research programs at any of their locations across the country. Jamba Juice has found CIS's services to be an ideal fit with their corporate tenet of performing selective trials of new initiatives prior to instituting large-scale changes at the corporate level. CIS allows Jamba Juice to proactively capture real-time feedback from clients in their locations ensuring that related business decisions are informed ones.
Jamba Juice has leveraged CIS's expertise to collect customer feedback on several in-store operational topics. In one particular assignment, CIS and Jamba Juice collaborated to develop a targeted survey questionnaire related to new menu boards which had been recently installed in select store locations. The onsite survey allowed Jamba Juice to capture direct feedback from guests related to their perceptions of several aspects of the new menu boards including: overall design, helpfulness and the customer's reliance on them as well as data related to factors impacting their purchase decision, visit frequency and related topics. Specific data that Jamba Juice was able to glean from the research included the percentage of guests that always purchased the same menu item and/or had their purchase decision made prior to entering the store; ratings of product quality, value and variety; and customer demographics. In addition, CIS's online reporting tools allow Jamba Juice to strategically analyze the data utilizing filters, crosstabs and other advanced functionality to determine how any of the variables measured throughout the survey interact with one another.
Another valuable application that Jamba Juice has found for the CIS research solution relates to their venture into installing Jamba Go machines into other retail and commercial locations to widen their distribution. Jamba Juice utilized CIS's services to capture feedback related to two such installations. The first was at a quick stop gas & convenience store and the second was in the cafeteria of the headquarters of a large multinational corporation. The data that Jamba Juice was able to collect from respondents was invaluable covering numerous aspects of the initiative. Jamba Juice learned about the Jamba Go concept and perceptions related to a self-serve station; they learned about the appropriateness of the install location and how that could positively or negatively impact the Jamba Juice brand; and they also learned about customer satisfaction of the product including taste, variety, value, packaging, etc. Armed with this data, Jamba Juice was able to confidently move forward with an enterprising new initiative that has the potential to greatly expand their business beyond their traditional operations.