Sample Customer Satisfaction Survey Questions
Sample Questionnaire - Increasing Your Customers' Loyalty
One of the main goals of collecting information about consumer behavior is to increase loyalty. To this end, we have isolated 4 areas that need to be addressed when developing the right questionnaires for your audience; we call them the 4 corners of consumer loyalty. These areas are the basis of our ConsumerScape value proposition which we've developed over the last 11 years, and have proven to increase loyalty when acted on no matter the number of locations your business has.
The 4 Corners of Consumer Loyalty
Corner 1: Purchase Drivers ('Context') - Why do they shop here? What best engages them?
Corner 2: Localized Competitive Advantages ('Secret Sauce') - What differentiates us from our competition across the street in the consumer's mind? What causes us to win/lose the sale vs the other guys?
Corner 3: Operational-Managerial Health-Check - How is the overall satisfaction? Are we living up to our brand promise / expectations set by our marketing? Are the stores clean? Are the people friendly?
Corner 4: Client-Specific Topics - We just switched soft-drink vendors, what do you think? We have a new lawn and garden section, did you browse it? If you (the consumer) owned this store, what would you do differently?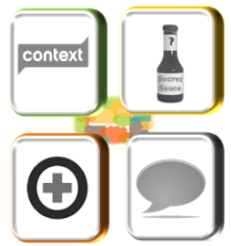 Contact us today and let's start asking the right questions, at the most important moment in the customer journey.